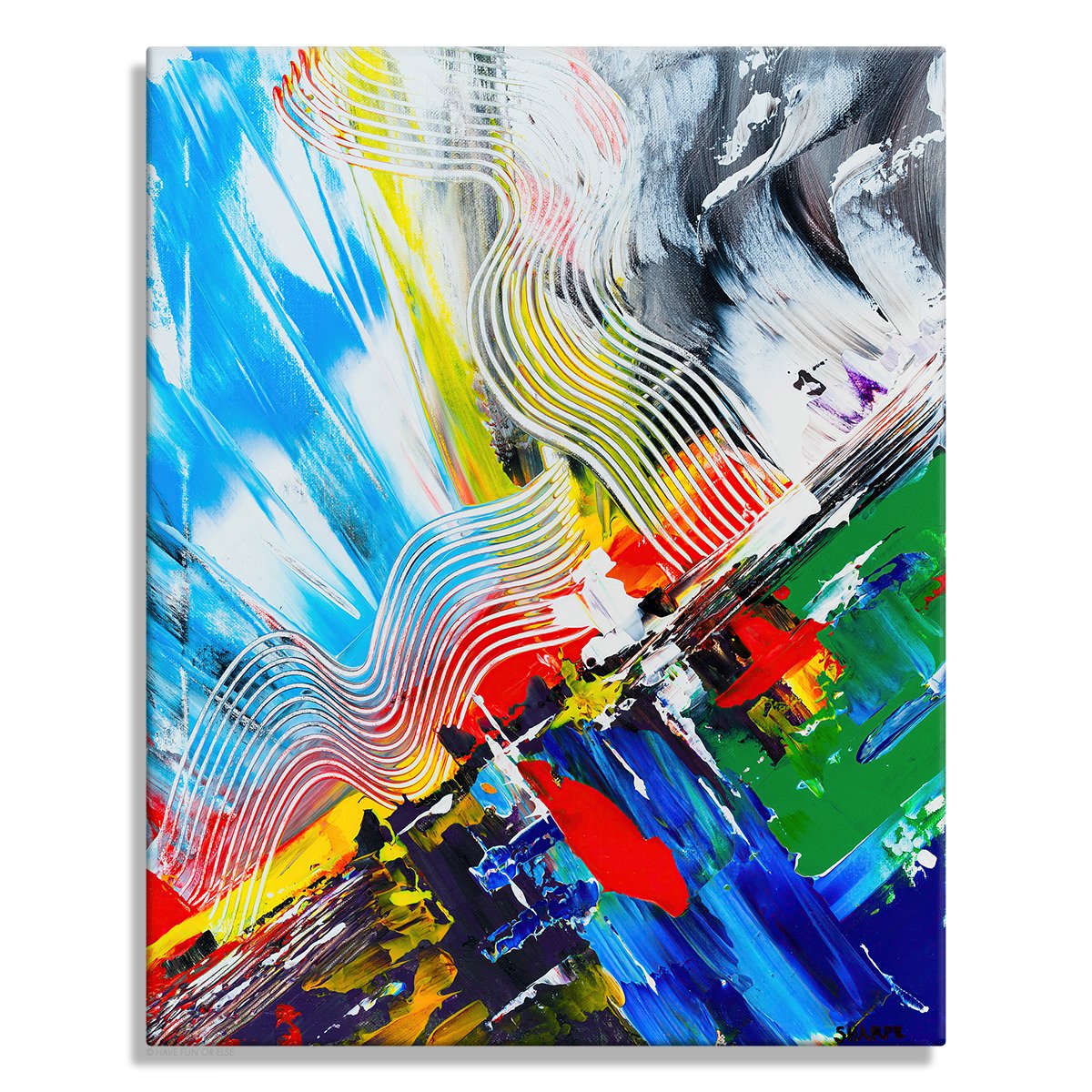 Colour Wave
I was looking out the cockpit window on approach to landing. I could see some sky, some water, some land, some roads, some buildings, some sun. It was a real colour wave.
---
One of a kind hand-painted original abstract artwork by Montreal artist Dougie Sharpe using acrylics on cotton canvas.
16 x 20 inches (40.64 x 50.8 cm)
Packaged in a reinforced box with acid-free paper and bubblewrap to ensure it arrives undamaged.
Limited edition prints also available